A couple weeks ago, I read this tweet by literary agent
Sarah LaPolla
.
And this prompted an immediate desire for more information.
Because, here's the thing. I love science fiction. I was raised on science fiction, along with my mother's milk and egg sandwiches (with ketchup). But Sarah's tweet made me realize how little I know about science fiction. I couldn't actually define post-apocalyptic vs. dystopian.
So I set out on a quest to define and categorize the most common sci-fi subgenres in YA literature.
Here we go - for your entertainment and education.

Space Opera: Space opera stories are set in outer space or on spaceships, and they usually involve
lots of romance, thrilling adventure, and drama. Picture a John Wayne film, but with aliens and technology and The Future.
Jupiter Ascending was another great example of a space opera
*
Dystopia:
That one genre that totally blew up the bestseller list a few years ago, thanks to the success
of The Hunger Games. Dystopian fiction tells the story of a really effed up society / community. The word literally means "not good place." Imagine a claustrophobic walled city, a violent police state, death awaiting everyone over the age of 15, and possibly some mutant guard dogs.
*
Apocalyptic:
As you might have guessed, apocalyptic fiction takes place in an apocalyptic world - in the midst of a mad disaster that changes everything. This is the Day After Tomorrow, a zombie infestation, a plague of Biblical proportions hitting a po-dunk Ohio town.
Examples of YA Apocalyptic:
Life As We Knew It
,
Ashfall
,
The Forest of Hands and Teeth
*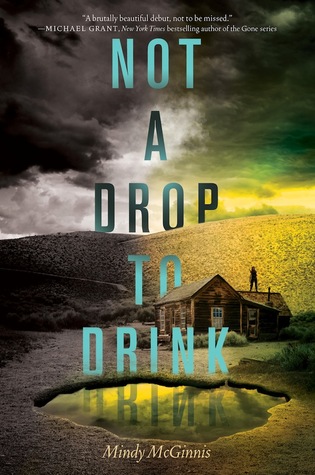 Post-Apocalyptic:
Post-apocalyptic stories take place
after
the disaster-that-changes-everything. After the tsunamis and the earthquakes, after the plagues and the zombies, the post-apocalypse shows characters trying to survive and band together in the wake of chaos. I think this is where readers and
writers get confused, because a post-apocalyptic world can easily turn into a dystopian society. The difference between these two subgenres is that dystopian fiction focuses on the "not-good-place" society that develops after an apocalyptic scenario; while the other focuses more on survival.
*
Cyberpunk: I need more cyberpunk YA in my life. I really do. This is the genre that encompasses the Matrix - a bleak and badass tech-filled world with rebels who rise against it. In cyberpunk stories, you might find a cyborg, a pink-haired and tattooed hacker girl, virtual reality, and a general "stick it to the man" mentality.
Of course, there are many more sci-fi subgenres that I haven't covered here, and so many of these books contain elements of several subgenres; but in my opinion, these are the most common categories in YA fiction.
What do you think? What is your favorite type of sci-fi?