I'm home for a brief spell, having spent almost two months abroad and now heading out again for a week off the grid. But I'm taking some great reads with me as I travel. I hope your summer reading has been just as fun. If you're looking for reading list suggestions, here are our favorite reads in July and August--take them on the road with you for these last few days of summer.
Steph recommends:
These Gentle Wounds by Helene Dunbar
Honest and heartbreaking, this is a wonderful portrait of a boy who is trying to overcome the trauma of his childhood. I especially loved the relationship between the brothers.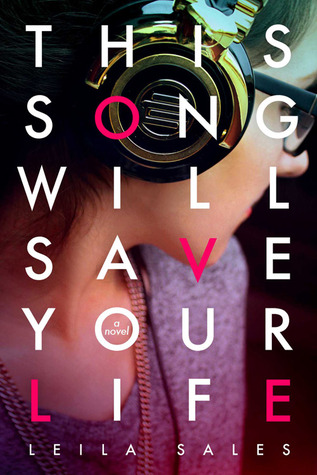 Deb says: I really love how the MC Elise in
This Song Will Save Your Life by Leila Sales
grows in terms of letting go of other people's expectations and accepting herself for who she is--I think that's such a wonderful and much needed sentiment. I also like how the family relationships are explored. Plus, DJing and awesome music = WIN!
Kate kept busy reading
Dirty Wings by Sarah McCarry
: A beautiful and unflinching story of two girls searching for a home and accidentally destroying the one they could have had with one another;
Everything Leads to You by Nina LaCour:
The romance is lovely, and I found the set design element fascinating; and
Isla and the Happily Every After by Stephanie Perkins
, who managed to make Kate genuinely worry that the "happily ever after" was in question. Kate loves that she reveals the immature aspects of burgeoning relationships without belittling them or their potential.
Leila loved
You Look Different in Real Life by Jennifer Castle
, a contemporary about a group of teenagers whose lives are the subject of a famous series of documentaries (similar to the UP series). A memorable read with vividly drawn characters, and the implications of what it means to "frame" your life and identity in a particular way for an audience feel especially relevant in the age of social media.
And Amy has two recs this summer:
Poe's Children: The New Horror, edited by Peter Straub
-- An adult horror anthology that is seriously rocking my socks off so far! Some seriously fresh voices and uniquely twisted stories. Love it. And
Locke and Key, Vol. 1: Welcome to Lovecraft, by Joe Hill and Gabriel Rodriguez
-- A YA horror comic, need I say more?! Okay, I will. After the death of their father, three siblings are taken by their mother to an ancestral home called Keyhouse, which is located in a town called Lovecraft and is filled with terrifying doors that lead to crazy places/situations. So, so good. Cannot wait to read the next one!
Lee loves
Upside Down by Lia Riley
because it addresses OCD and it's really really good.
Kaitlin has three suggestions you should get your hands on. 1)
The Hot Zone by Richard Preston
: TERRIFYING non-fiction. I don't recommend that you think, "hey, there's an ebola outbreak and I've been meaning to read this book, what better time?" because you're wrong, ANY OTHER TIME is a better time. But it is so interesting, scary, and well-written. Even if you don't think you could handle reading a whole book about such a disturbing subject, the first chapter alone is an amazing example of writing tension subtly into tiny details and hooking readers from page one. 2)
Our Broken Sky by Sarah Harian
: A companion novella to The Wicked We Have Done (which I recommended a few months ago), I REALLY enjoyed reading from the POV of an intriguing secondary character from the first book. Val is kind of an antiheroine and I LOVE antiheroines, when they're well-written and complex, which is absolutely the case here. 3) The small dude and I are currently reading
It's Not The Stork by Robie H. Hariss et al
, for at LEAST the sixth time, so for parents of kids who are starting to have questions about their bodies and where babies come from and whatnot, I highly recommend.
Kristin H. finally read
Leigh Bardugo's Shadow and Bone
and loved the lush and beautiful setting and worldbuilding. She also got her hands on
Alexis Bass's Love and Other Theories
and recommends you add this to your Coming Soon list. A great contemporary about the way girls are expected to love, and the lengths they go to to keep from getting hurt, even if it means lying to themselves.
What are your summer recommendations?
Happy reading!
<3 Kris H.