Hello readers. You look beautiful today! We're pleased to tell you about or favorite reads this month.
Reads for the Roads works like this.
Here's what we loved and recommend in May:
YA: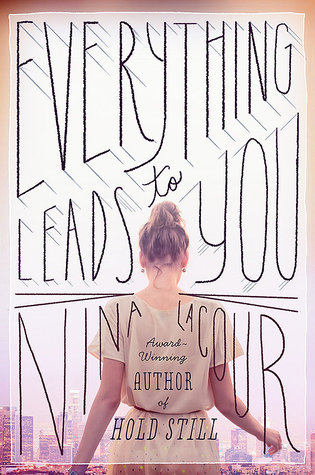 Sarah says get your hands on
Nina LaCour's EVERYTHING LEADS TO YOU
because it's a beautiful LGBT romance that contrasts Hollywood endings with the gray areas of real life, and is a downright pleasure to read.
Middle Grade:
Run, don't walk, to get a copy of
ONE CRAZY SUMMER by Rita-Williams Garcia
, set in 1968 amidst the Civil Rights Movement. Main character Delphine's narrative voice is so strong and the tales of three sisters trying to connect with a mother who abandoned them is at the same time heartbreaking and uplifting.
Kristin also read
A SNICKER OF MAGIC by Natalie Lloyd
. With a quirky and loveable main character, and town full of unique personalities and a magical mystery that has torn families and community apart (plus ice cream!), I delighted in this fanciful and delicious tale.
Kaitlin loved
I HEART BAND: SLEEPOVERS, SOLOS AND SHEET MUSIC by Michelle Schusterman
and says: This middle grade series is legitimately one of my favorites ever. I think it captures the awkwardness, the joy, the drama, every bit of middle school so perfectly, I would recommend it to anyone of any age.
Adult:
Amy read
THE WINTER PEOPLE by Jennifer McMahon
and it's SO GOOD. Intensely creepy/scary and atmospheric, as well as heart-wrenching and complex. It's so hard to put down!
What books were you crazy about this month?
Happy reading!
~Kristin