Today we at YA Highway are excited to share with you the cover evolution of the lovely Kara Taylor's book, PREP SCHOOL CONFIDENTIAL, described by the author herself. Take it away, Kara!
Ever wondered what goes behind the scenes in the cover design process? Danielle Fiorella, designer extraordinaire at St. Martin's, was awesome enough to show the many faces of the PREP SCHOOL CONFIDENTIAL cover.
I was so lucky to be a part of the process and see how the cover evolved. They even picked me as the model for the photo shoot! Just kidding. She has nicer legs than I do.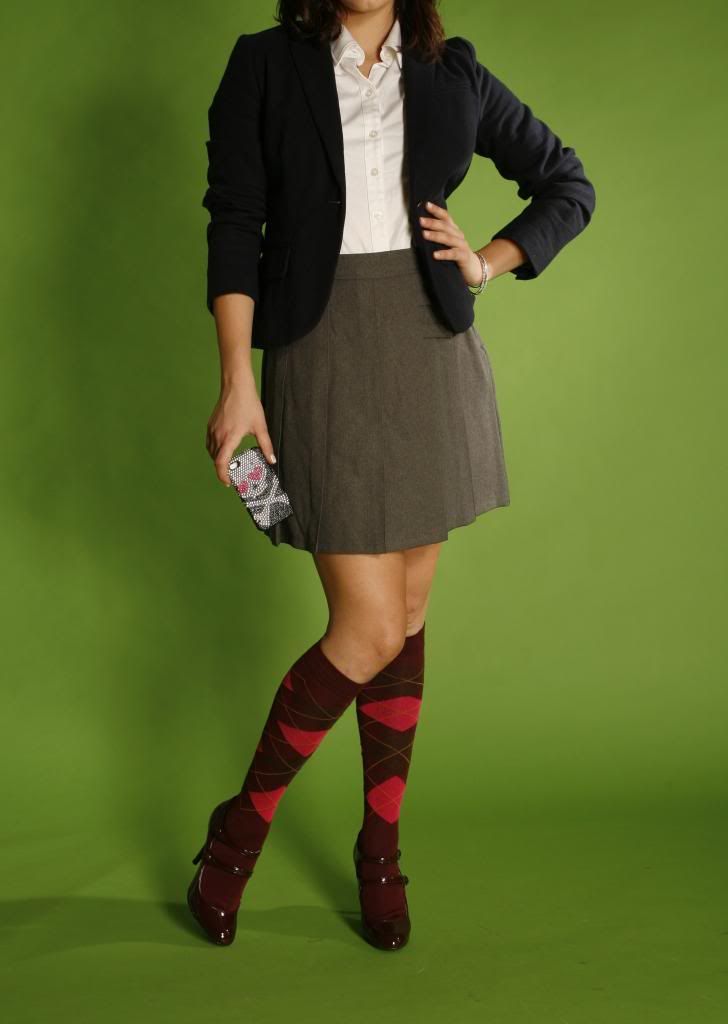 (Not Kara)
(Photo credit Barry David Marcus)
My editors then showed my agent and me a mock-up of the cover with the model and asked for our input. I didn't have much to add, because as long as they didn't put Anne in a Snuggie on the cover, I was good. Also, I may have flipped out over HOW COOL that cell phone cover is. It fits Anne's attitude and personality perfectly.
(I may have been so excited that I did my nails accordingly)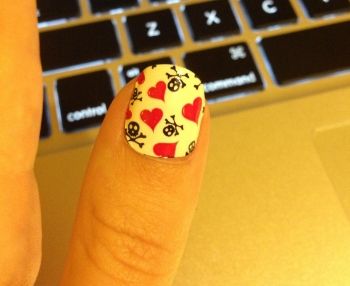 So then came the scary part—the real, actual, finished cover, with my NAME on it.
(Background image Copyright Shutterstock.com)
I really liked this one! First, it's cool how they did genie-magic to make Anne's skirt plaid. Second, I think it has a really dark tone, which implies something sinister is going on (Murder! Conspiracy! Sketchy French boys!). I even think the background matches a scene from the book quite well—I shan't share it, because it is a spoiler.
But the design team decided to go in a different direction with the background.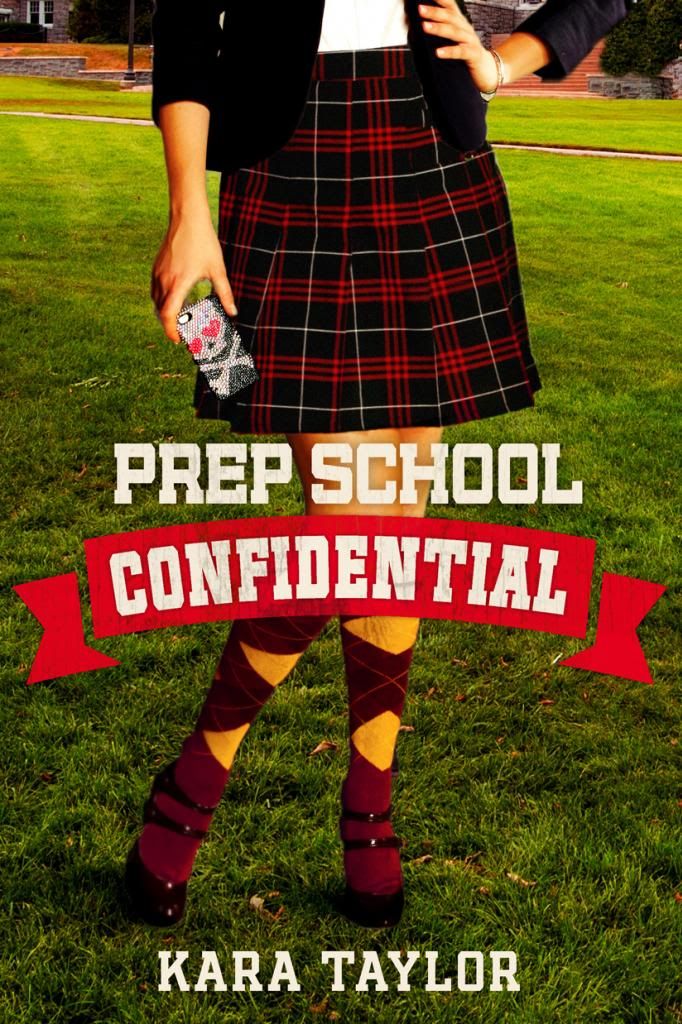 (Background image Copyright Shutterstock.com)
Bam! Look at all that color now. I'm digging the Courtney Summers-esque vibe. Definitely preppier.
We thought this would be the final version, but a few weeks later, I opened my inbox to an email from my editor. She said they had decided to tweak the cover again to give it more of a Pretty Little Liars feel. I didn't have time to process, because right there was…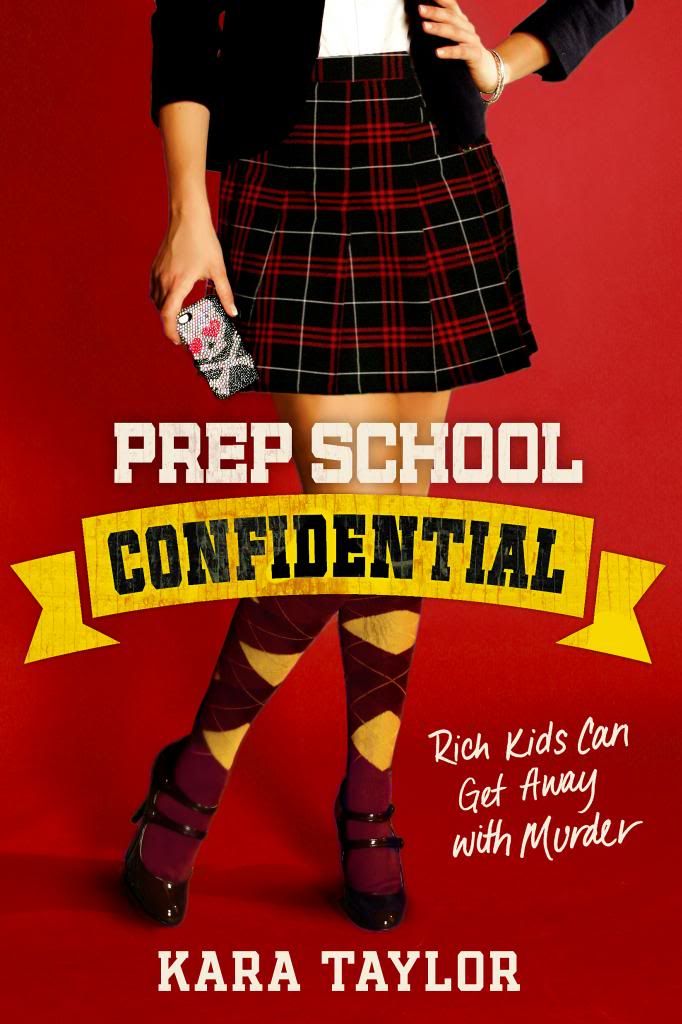 I may have actually flailed when I saw. I'd really liked the previous versions, but this one…RED IS MY FAVORITE COLOR! THERE IS A TAG LINE! THE BANNER IS YELLOW! I can't put into words how perfectly this cover fits the book. I wanted to hug everyone at St. Martin's when I saw this cover.
Thank you to the awesome ladies at YAHighway for hosting the cover, and also to Danielle Fiorella, Brendan Deneen, and Anne Brewer at St. Martin's for helping put the post together!
Gorgeous! PREP SCHOOL CONFIDENTIAL will be available July 30th, 2013. You can find out more on Kara's website (www.karamtaylor.com) or on Goodreads.