Is there a connection between exercise and creativity? YES, say some studies. A 30-minute exercise session can purportedly raise creativity levels for hours (factoid a la
Lifehacker
). Now that's awesome. The blood-rushing, breath-stealing feeling that comes after exerting yourself physically does practically feel the same as the blood-rushing, breath-stealing feeling that comes during a great burst of writing!
One issue: some of us aren't really feeling the whole 30-minute thing at the moment. Um… yeah. We'll do it later... but right now, like... this chair is comfortable. Mmmmm. Chairs.
STILL. If you're about to go attempt to write, why not experience the positive affects of exercise for just a little bit? That, AND get your craziness levels up (which is necessary for writing, of course)? We can do that with the 3-Step 3-Minute Writer's Workout Warm-Up!!!!! (Exclamation points forever!!!)
WHAT YOU'LL NEED:
-A timer
-A computer with a keyboard
-A floor on which to jump
-A moderate amount of energy, or at least desperation
STEP 1:
Stand up and jump up and down (optional: limb flailing) for 30 seconds.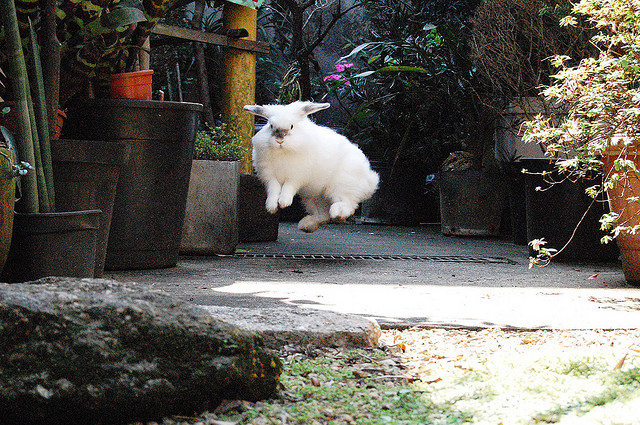 YEAH! YEAH! YEAH!
STEP 2:
Sit down. Take 2 minutes to pump out 60 words about whatever comes out of your fingers. That's 30 words a minute. Or half a word a second. You want to go FAST… you want to write nothing good! Ignore typos and grammar. This is just a warm-up.
STEP 3:
Now stop! Do something crazy. Choose one of the following:
A) Lie facedown on the floor for 30 seconds.
B)
(Pause the timer.)
Call completely random phone numbers and talk to the first person who picks up for 30 seconds. (It's up to you to keep them interested/on the phone for that long! You can do it! You're a writer.)
C) If you have any pets nearby, lift them above your head and sing that awesome "Nyaaaaaa iganyaaaaay, babasi, babada" part from the very beginning of the Lion King for 30 seconds. If your pet is too heavy for lifting, attempt to ride them.
D) Do WHATEVER YOU WANT IN THE WORLD for 30 seconds. If you go on Facebook, I may have to pinch you, sorry.
Bookmark this workout tip and come back to it. Or do it right now. Or don't do it all. Just remember to, when writing, try to get your blood rushing, your craziness pumping, your fingers flashing! EXERCISE IS FUN.
Yeah. Now venture forth and write! :)