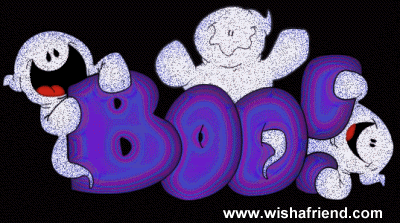 Happy Halloween
fellow Highwayers! We hope your weekend has been full of the horrible, the putrid and the dastardly, mwuahahahaaaa! And we hope you've dressed in epic literary costumes or at least seen some epic literary costumes. Remember, Bram Stoker's Dracula was a book before it was every third kid who visited your house.
On that note, we'd love to hear about your favorite scary, horrific, gruesome or otherwise completely Halloween-worthy books and stories! Especially since some of us Highwaywomen are kinda pansies (*raises hand*) when it comes to the horror and don't read it so much. The rest are bad-ass take no names types, of course.
A recent Tales of Tragedy round table (aka email) revealed a number of dreadful favorites, young adult and not so much young adult. Some of our favorite horror?
Stephen King's
books figured prominently: IT scares everyone (creepy clowns = hell on earth), Rose Madder, Carrie and Michelle's favorite neck-ripping vamps in Salem's Lot.
R.L. Stine and Christopher Pike
: Remember these? Amanda was all over them once upon a time.
The Exorcist
: Yeah, the movie, but the book by William Peter Blatty
expands
the scary (a la Kirsten).
The Haunting of Hill House by Shirley Jackson
: Another Kirsten rec, she's talked up this one so much that I
almost
want to read it. Especially considering The Lottery (a paragon of creepy in its own right) is one of my favorite short stories.
What are your favorite horror novels? We'd love to hear about them, young adult or not. Maybe one of us easily spooked types might actually read it. In the middle of the day. With the lights on. And soft music in the background, of course.